New Year's Bread – Sweet or Savory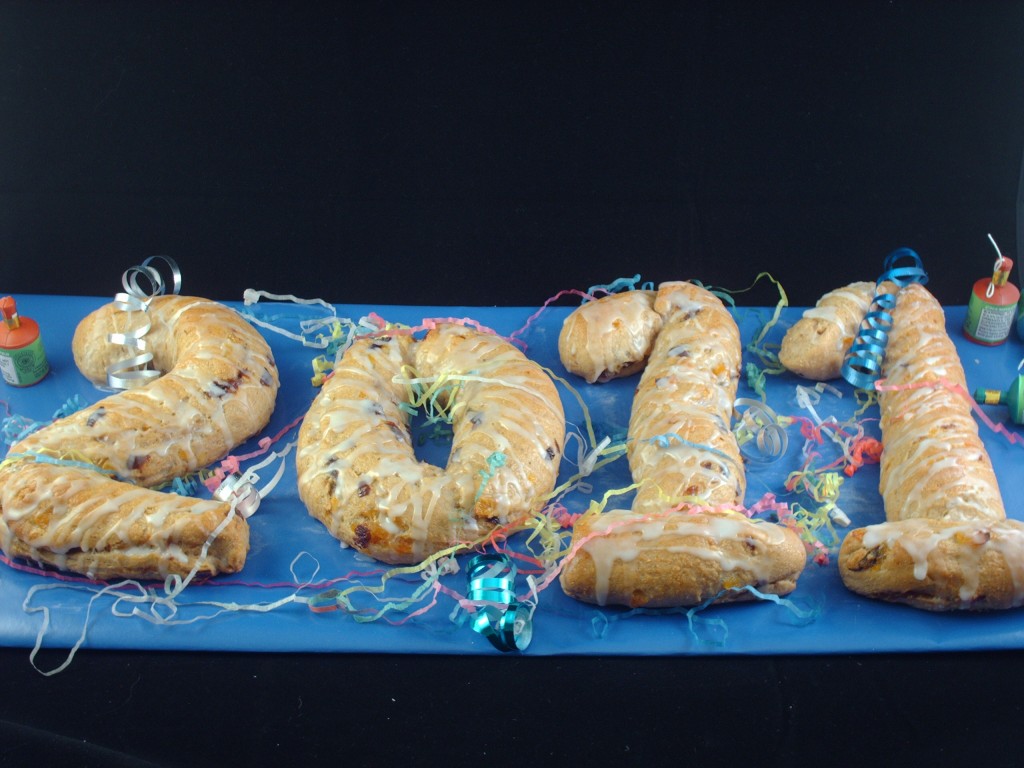 You've heard of day-old bread? Well how about year-old bread? If you make
this on Friday and serve it on Saturday, you can tell the kids they're eating last
year's bread!
1.  Make the bread any size you like.  I used the 3-loaf batch of my master
whole wheat recipe and used half (about 2.5 pounds dough) for each photo.
2.  Prepare 1/2 – 3/4 cup of "confetti" such as:
Dried fruit, diced into small pieces – dried blueberries, cherries, apricots, raisins, etc.
Chopped nuts, raw millet, or poppy seeds
Diced pepperoni, green onions, sun dried tomatoes, or olives
3. Mix the sweet or savory bits into the dough.  Some pieces will fall out – that's normal.  Just push them back in.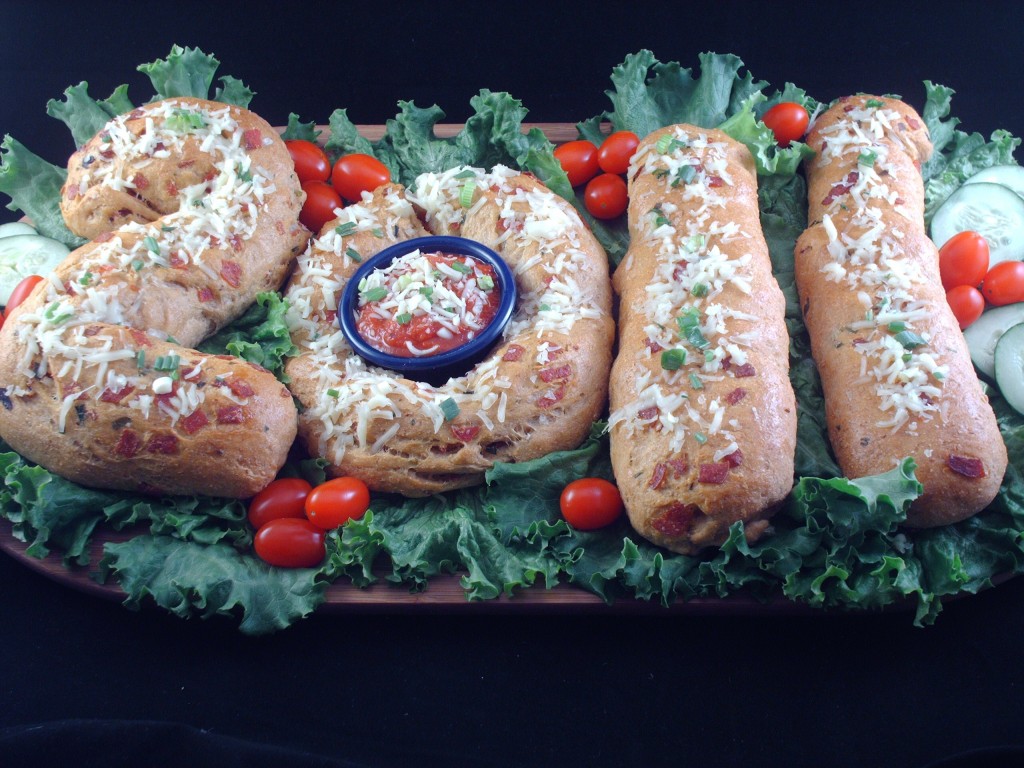 4. Divide into four pieces and roll each into a long "snake."  Form into numbers and let rise ~30 minutes.    For my pizza bread, I rolled the dough around a mozzarella stick.
5.  Bake at 350 deg.  for 20-25 minutes, or until golden brown.
When New Year's is over, recycle this idea for another fun get-together.  Make it for a graduation party, or make the number of your sports hero's jersey for the Big Game.  Or form letters for names at a child's birthday party.